CAVE PHOTOGRAPHS
These are pictures taken mainly during the 1960's down the Gaping Gill and Lancaster-Easegill systems which feature in Chapters 13 and 14 of The Loner.Note the boiler suits and old miner's carbide lamp on photo 9 - equipment has improved since then!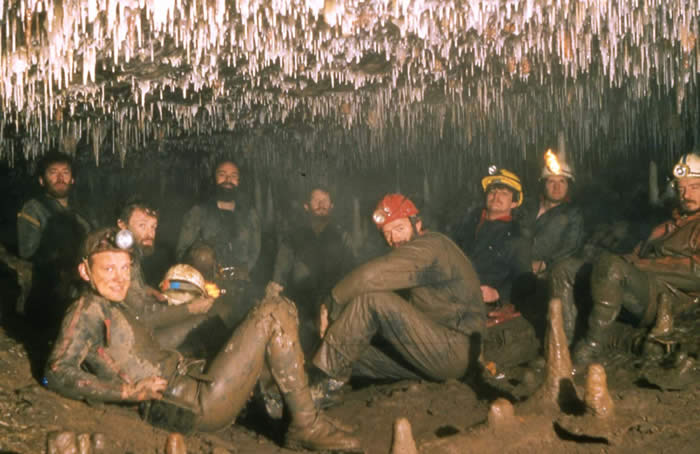 1. The author (bottom left) with friends in Easter Grotto, Easegill Caverns, sometime in the 1980's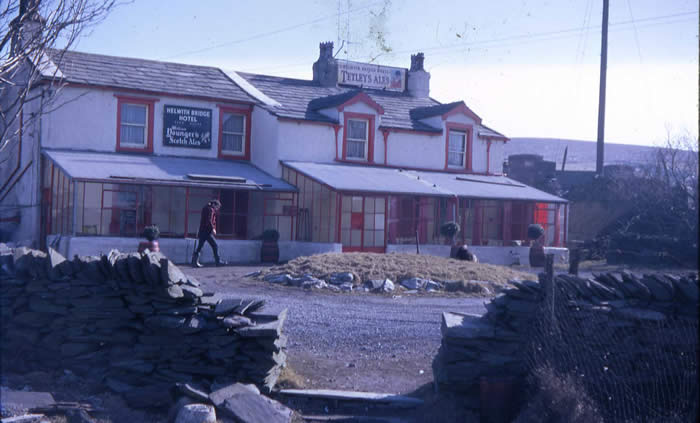 2. The Helwith Bridge - Chapter 13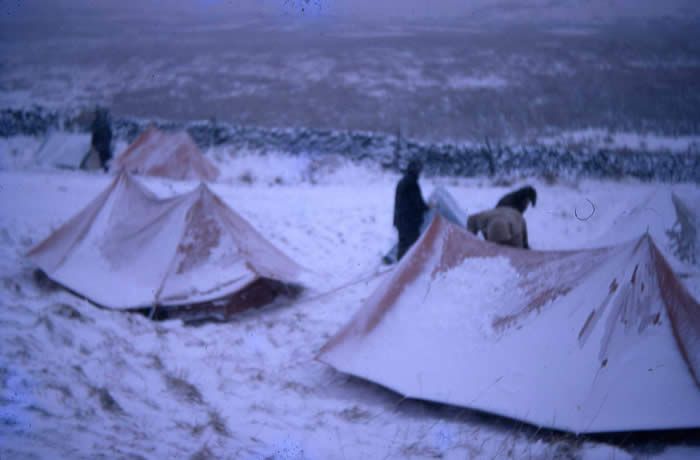 3. Extreme conditions in the 60's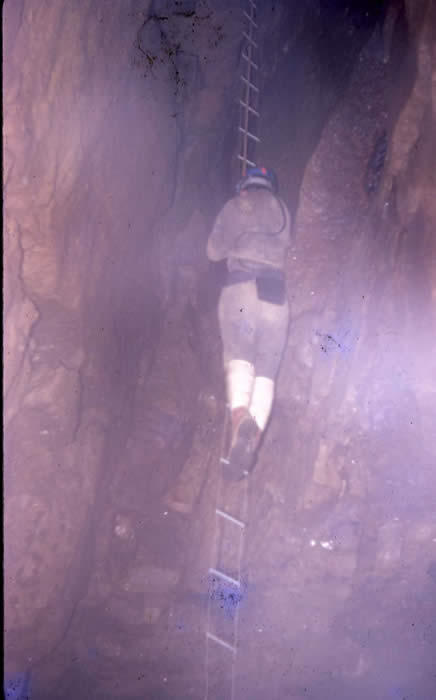 4. Bar Pot Entrance Pitch - Chapter 13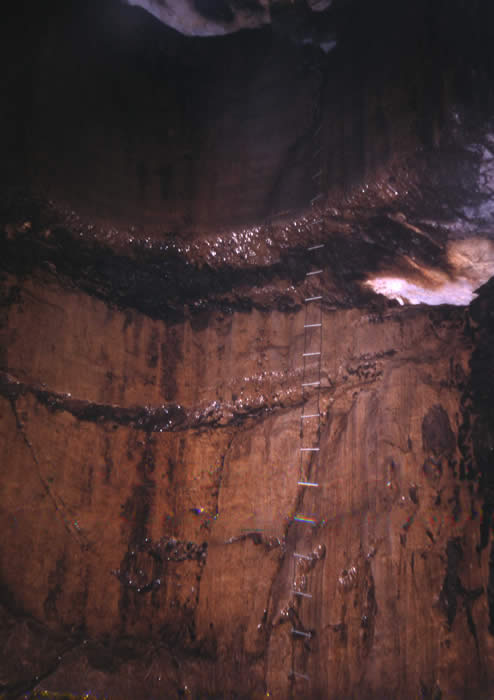 5. Bar Pot Main Pitch - Chapter 13
6. The top of the 360 ft. Gaping Gill Main Shaft - Britain's biggest waterfall - Chaper 13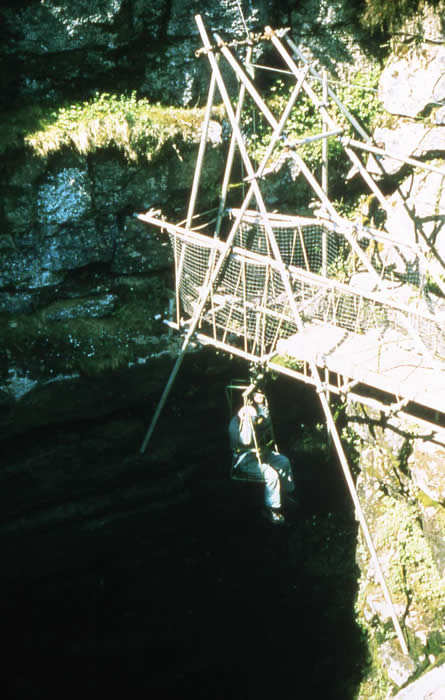 7. 1980's picture of the winch in use above Gaping Gill.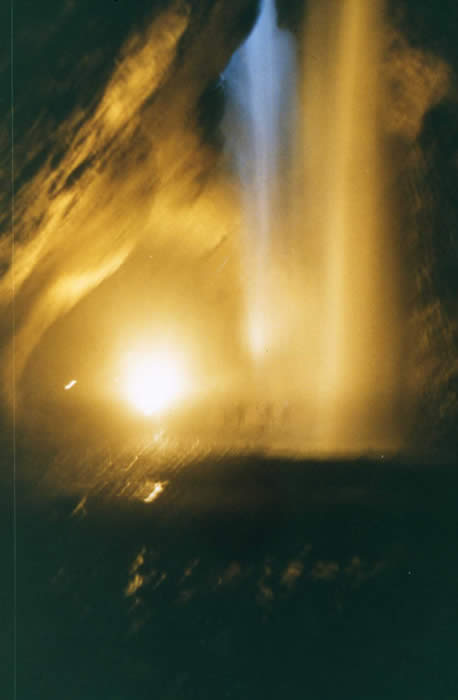 8. This badly flawed picture gives some idea of the size of Main Chamber, Gaping Gill, with the waterfall coming down the main shaft. This picture is believed to have been taken using the "magnesium" method described in Chapter 13.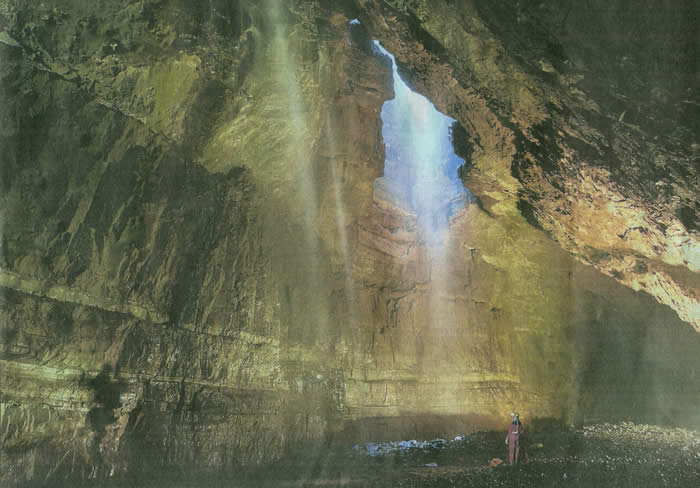 9. A better picture of GG Main Chamber,taken from the opposite direction, showing 360ft.shaft and cavern roof 200 ft. high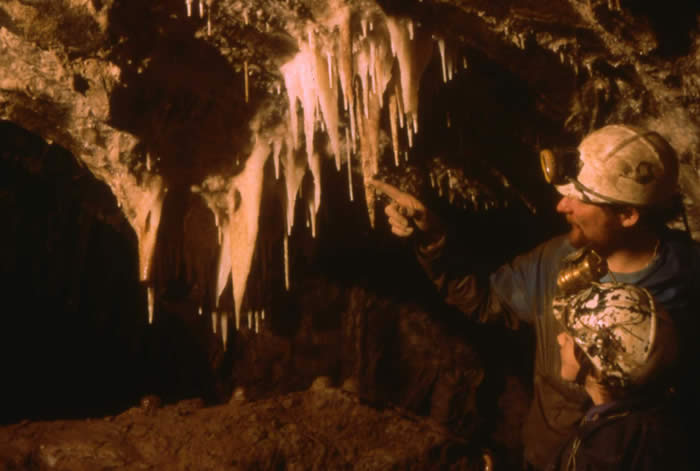 10. Underground in passages below Gaping Gill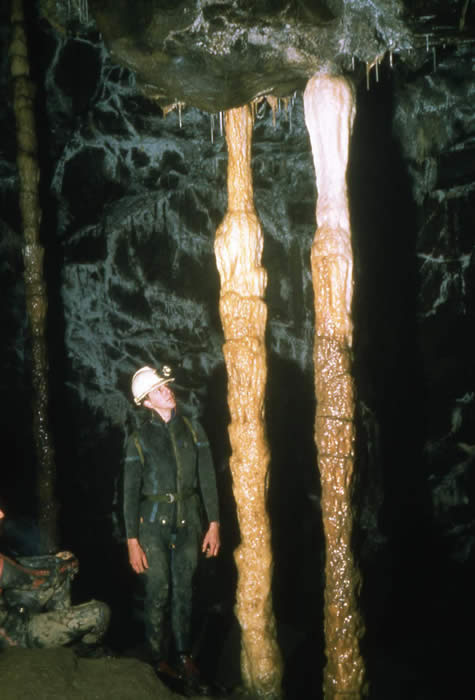 11. The Colonades, Lancaster Hole - Chapter 14
12. Ladder pitch in Easegill - Chapter 14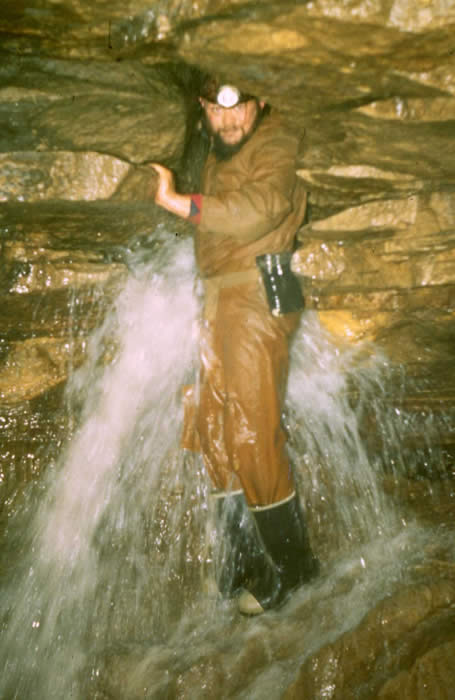 13. Descending "The Spout" of "Spout Hall" - Chapter 14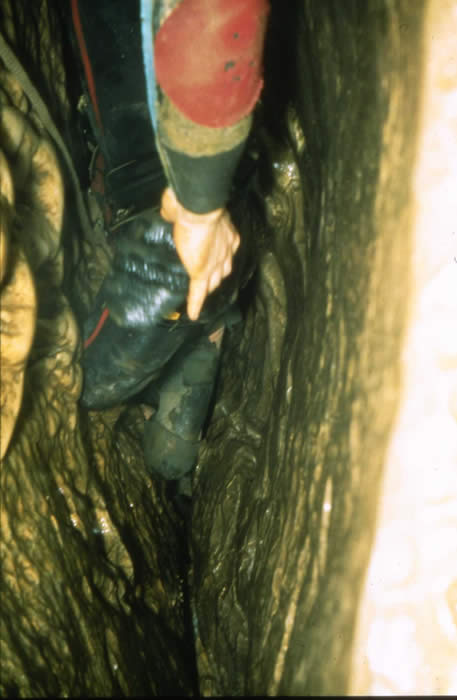 14. Climbing the narrow "Poetic Justice" chimney - Chapter 14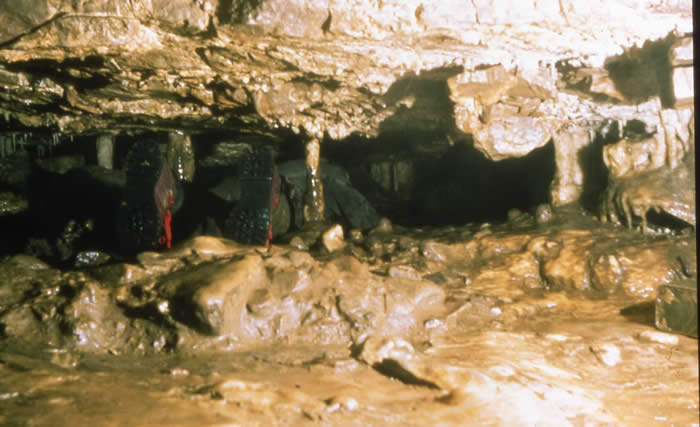 15. Flat out crawl at the top of "Poetic Justice" - Chapter 14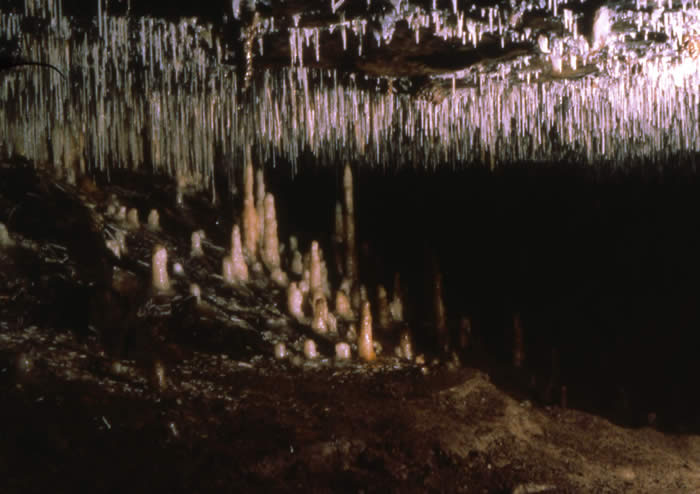 16. Gypsum Cavern, Easegill - Chapter 14
17.One reasonably well preserved corner of Easter Grotto, Easegill, photo taken in 1986